---
---
---
---
Sign Up for Our E-Newsletter
CONTACT US TODAY!
European Quality Craftsmanship Made in America
Menu
News
November 13, 2017
Grow your Business
By: Staff
Experience the difference of working with a full service boutique dental lab. Our goal day in and day out is to roll up our sleeves and craft the perfect esthetics for your patients. We are well known for our European style craftsmanship that sets our quality and artistry far apart from the mass/machine produced large shop product lines. When you choose us, you do so because you want the best for your patients. We appreciate and understand that and therefore you deserve the best from us.
• Set yourself apart from other dentists by offering your client a better quality product.
• Quality is directly tied to customer satisfaction and retention.
• Selling and buying based on quality is very prevalent today.
• Partnering with the right dental laboratory will affect your bottom line.
• From our value products to our signature items, quality and service is always paramount.
• Need more info....call us about scheduling a Lunch & Learn at your office...we come to you.
Together we can successfully offer better product options to patients and continue perfecting smiles!
Thank you for the opportunity to serve you.
Achim Michael Renner, M.D.T.
President & CEO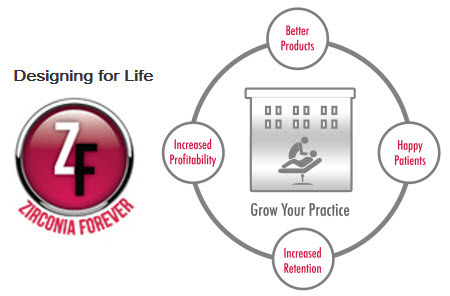 << Back to news