---
---
---
---
Sign Up for Our E-Newsletter
CONTACT US TODAY!
European Quality Craftsmanship Made in America
Menu
News
February 1, 2017
New Cutting Edge Digital Technology available at Precision Esthetics Dental Laboratory, Inc.
By: Staff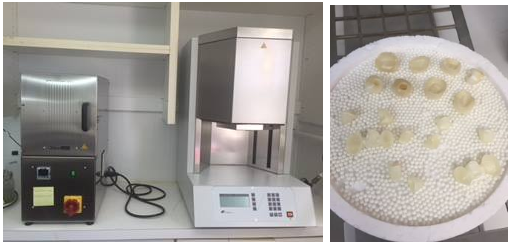 As an industry leader in Esthetic Dentistry and Digital Implant Dentistry, we are always striving to provide better, more efficient services with faster turnaround time. With our two new Mihm & Vogt Speed HT Sintering furnaces we are able to sinter up to 190 Zirconia Crown and bridge units in less than 3 hours! This together with the new DOF HD Freedom scanner and our two new Roland DWX-51D CAD CAM Milling Machines put our team of Master Dental Technicians in the wonderful position to work more precise and extremely efficient and to deliver a consistent and better quality product with faster turnaround time!
Faster Turnaround time: our new Roland mills provide faster turnaround time to dental labs and dentists in the dental community.
<< Back to news